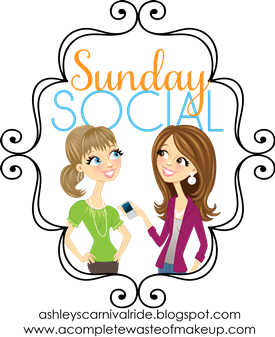 1. What is the name of your blog? How long have you been blogging?
The name of my blog is Hello Gutentag . and I am almost at 2 years of blogging !

2. Why do you blog?
I blog to feel accomplished of something and so I have something to look back on late on life and to meet new friends!
3. What is the first blog you ever followed?
honestly I cant remember ha its been too long ago
4. What is your favorite post you wrote in 2013?
Into a toddler room I walked
5. What are your blogging goals for 2014?
Get my blogging organized
6. Top 3 favorite blogs to follow?
http://www.thelifeofbon.com/
http://sillyincantations.blogspot.ca/
http://www.weallthinkdifferently.com/
There you have it sunday social for the week!