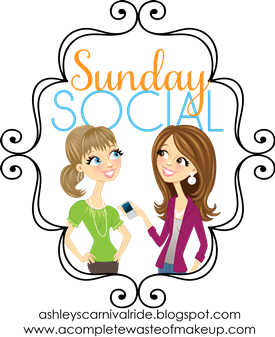 Its time for Sunday Social !
Im finally better and the boyfriend is just getting over what I had so were a bunch of healthy people :)
1. What was your first car?
I don't have a car , nor do I drive ahah !
2. Who was your favorite childhood teacher?
My favorite teacher would be my grade 2 teacher, she had a party for just about everything she taught, she brought us for a tour of a grocery store , we had a pippi long stocking party, she truly was the best teacher!

3. Were you involved in any sports/extracurricular activities? Share pictures if you can!
School related no, I never made any teams . but I was in gymnastics and cheerleading outside of school
that's me all the way up there !
4. What was your favorite birthday party?
I don't really have a favorite , but I would have to say in grade 7 when all my girlfriends came over and we just hung out for my birthday and it snowed over night and then they had to stay again for another night cause it was too bad outside.
5. Who was your teen celebrity crush?
I was never really allowed to listen to Eminem when my dad was around but he was and still is my celebrity crush !
6. What show/movie did your parents not allow you to watch?
I don't really remember not being able to watch something, even at a young age my dad let me watch the simpsons.


Are you linking up?

Jenn xo