Here for a second post ! Sunday social all about our blogs.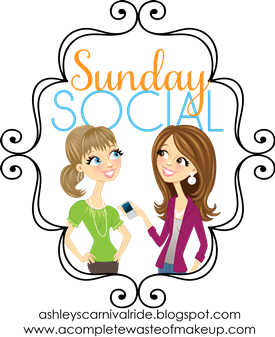 1. What is the name of your blog? How long have you been blogging?
Hello Gutentag it comes by because I'm half Canadian and Half German
Ive been blogging for almost a year now on this blog anyways


2. Why do you blog?
To create friendships and have a space of my own .


3. What is the first blog you ever followed?
Honestly I'm not sure about that one.

4. What is your favorite post you wrote in 2012?
My brother
for sure !
5. What are your blogging goals for 2013?
To gain more followers and get better at posts !


6. Name your top 3 favorite blogs.


Are you linking up ?
Jenn xo