I can not believe its new years eve and that its going to be 2013 !
where are the flying cars and hoover crafts ?! . they were so wrong in the movies back then !
Well its the last Sunday Social till next year. and here it is !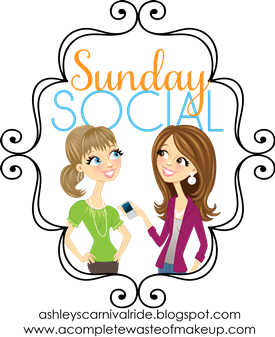 1. What is the best New Years Eve you've ever had?
I would say when I was in Germany a few years back and mom I had fallen asleep just cause I wasn't used to the time change or something , but when I woke up all I herd were fireworks going off and I look out the window and there they were just going off and they went off for about a hour or so , it was very pretty.
2. Are you doing anything for NYE this year and if so what?
I think im just staying in with the boyfriend and family as far as I know.
3. Name a book we should all read come January?
Its called the truth about forever by Sarah Dessen. well if your into teen books lol
4. What are your new years resolutions?
TRY to go to the gym to get some cardio.