Hey guys its that time for Sunday social and its the first Sunday social for Sunday !
this time its starting to get into the holiday season SO exciting :)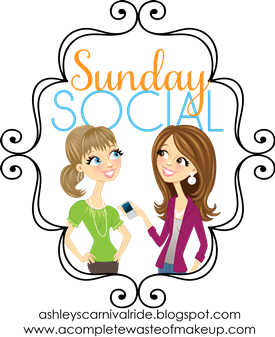 1. What is your favorite holiday season tradition?
Is to open presents at my moms on Christmas eve and then to go to my dads in the morning to open his presents there and stay there till before new years eve.

2. Do you have a certain holiday movie you watch more than others? If so what is it?
this is also the boyfriends favourite movie
3. Show us your favorite decoration or pinterest decoration you wish you could have
4. What is your favorite holiday song?
All I want for Christmas is you -Mariah Carey

5. What is your favorite holiday dessert?
Sugar cookies. their the kind my mom makes and she makes them by scratch they are like heaven!

6. What is on your wish list this year?
A hair curler . lets hope mom gets it .. fingers crossed
and TV seasons

Happy Holidays -
Jenn xo