Hello Friends , I can call you friends right ?
Its sunday and this week things are slowly getting into full swing for me,with school and work.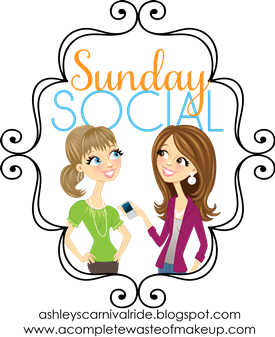 This weeks questions are all about the blog.
1. What is the name of your blog and how did you come up with it??
I came up with it as hello and gutentag are both the same word but in english and german as I am canadian and german so those are the two languages I speak
2. What do you love the most about blogging??
I love to just post whatever I want and being able to go back to it later down the road.
4. What is something you'd want to tell someone just starting out in blog world?
BE YOURSELF!
5. Biggest blogging learning experience you've had?
Hireing someone to desgin stuff for my blog.
6. Give us 3 blogs we NEED to be following that you love.
I know theres 4 but I couldn't choose !
And there you have it friends, all about blogs :D